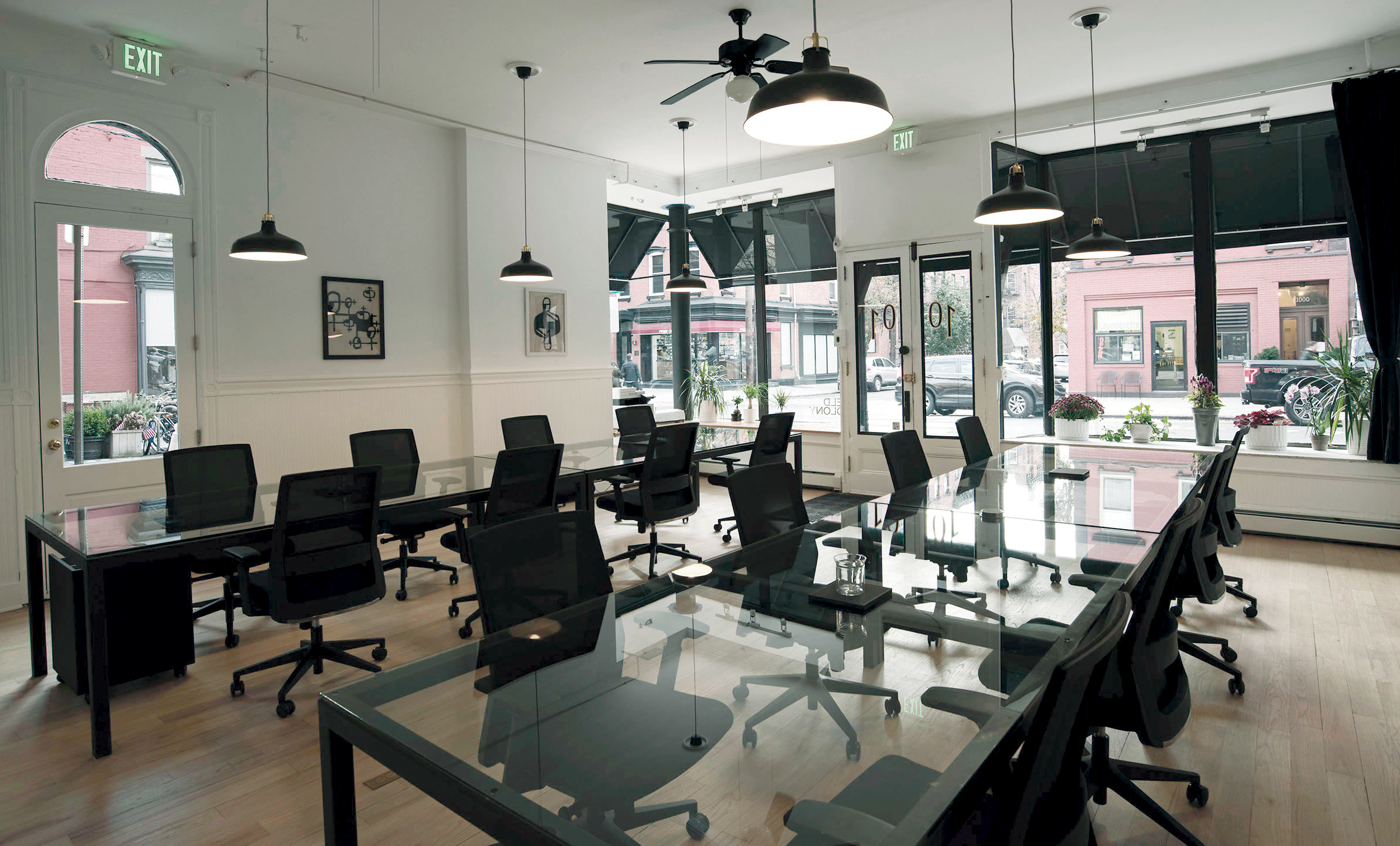 Open Desk / Hourly
$5 / 1 Hour
$9 / 2 Hours
Each additional hour is $5.
Access to any open desk of in the front main room shared workspace.
Our Open Desk plan give you the opportunity to connect with the Field Colony community while staying true to yourself. It's perfect for those who need flexible access to workspace, but not necessarily the same desk every day. With the Open Desk plan, you'll show up when you want, grab any open seat and start working. A new seat each day means new conversations with future collaborators, with the peace-of-mind of always having an outlet for your computer, not having to buy coffee, and access to a conference room and lounge for your next meeting.
Access
Using the August app gives you entry for your day of work.
Location
On the north-east corner of 10th & Bloomfield, you have all the best restaurants and bars nearby.
Printing & Scanning
Whether you need b/w or color, we have you covered with a color laser jet printer/scanner.
Meetings
You have the ability to reserve a meeting in one of our 4-person meeting rooms, based on availability
For longer meetings, you can reserve up to 12 hours per day (based on availability). If you require additional accommodations, please call or email us for catering, additional seating configurations, and presentation options.